If you are located in New Jersey, Delaware, Philadelphia or Northern Maryland the seal coating season is going to end in less than 90 days! It is important to protect your asphalt from the damaging effects of Mother Nature and also not to wait till the last minute.
Sealcoating is best performed in New Jersey, Delaware & Philadelphia before October 15th.
1.) Sealcoating Prevents Water From Ice & Snow From Penetrating The Sub-Grade:

2.) Sealcoating Your Parking Lot In New Jersey And Delaware Will Also Help Melt Snow And Ice Faster: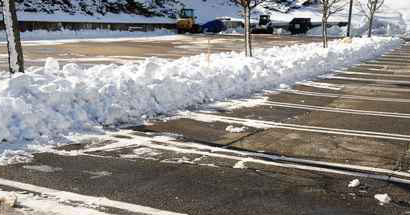 3.) Sealcoating & Crack Sealing Will Help Extend The Life Of Your Parking Lot By 15 Years: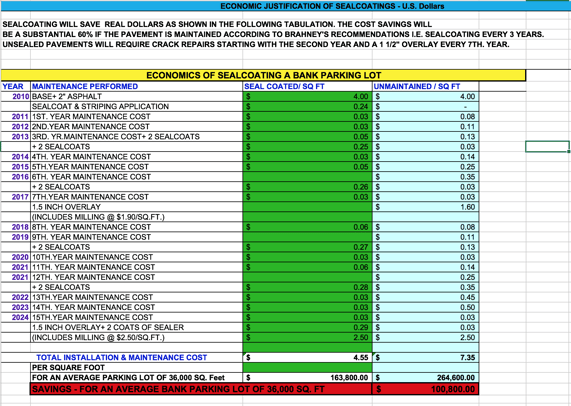 Before requesting a proposal from a seal coating company download our FREE E-Book (CLICK HERE)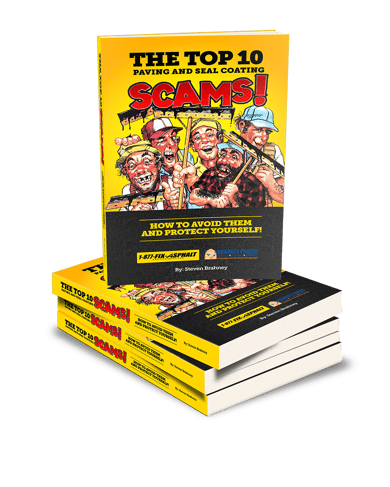 How much does asphalt sealcoating cost in New Jersey & Delaware?
Asphalt Sealcoating on average cost $0.15 - $0.25 per square foot for a 2 coat spray application. Are you located in New Jersey or Delaware and need to know how many square feet your parking lot is? We can tell you over the phone in 15 minutes and provide a budgetary cost to properly sealcoat your New Jersey or Delaware asphalt parking lot. To obtain a quick quote submit your info below: