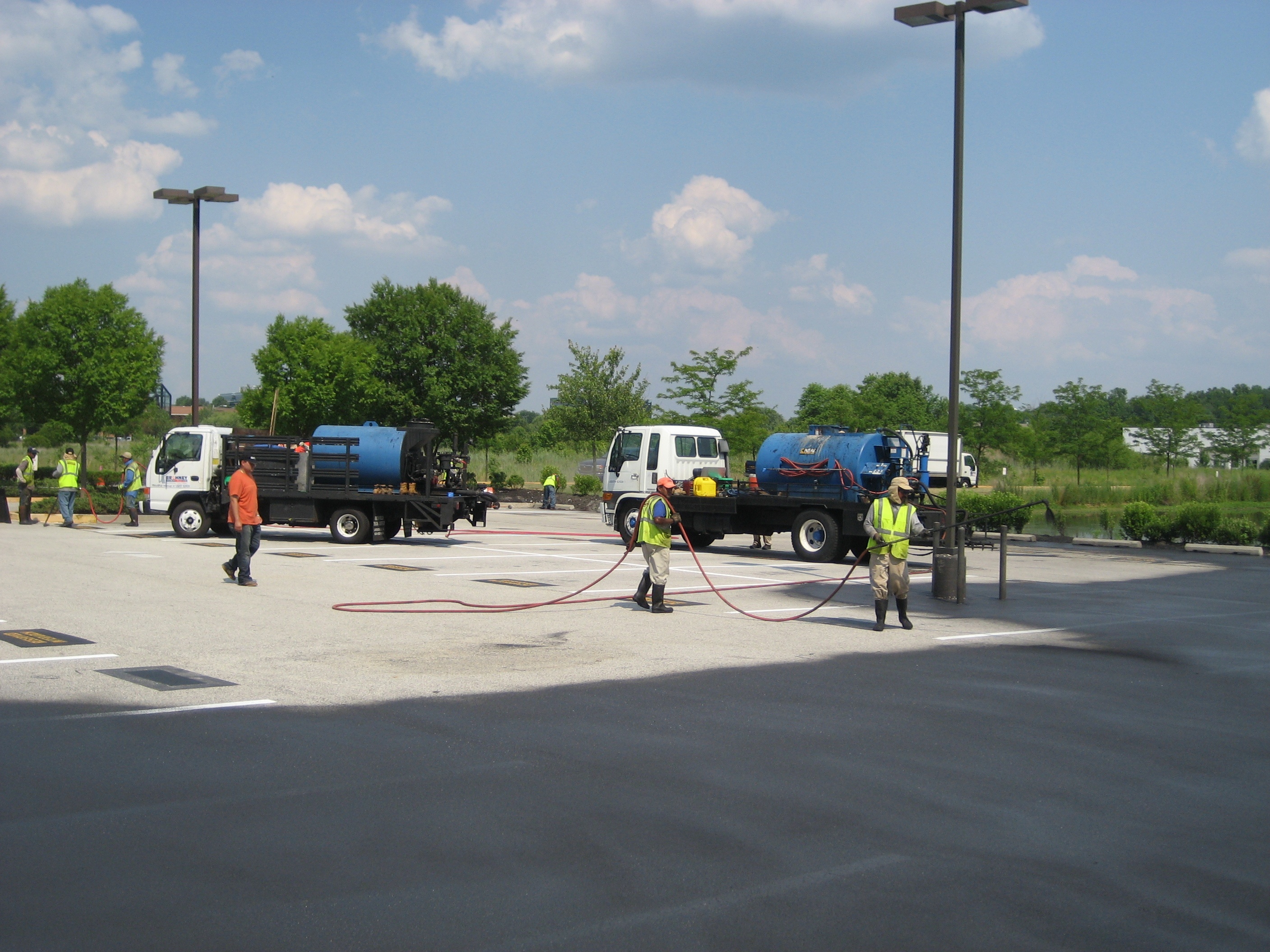 Not to say working in the pavement industry is tedious but the mundane of doing the same tasks day after day can create tunnel vision at times.

What I love about working in the pavement industry (Both Office & Field) are the challenges it presents at times and the ability to solve problems- it's mainly rewarding when the problems you can solve are that of a customer! And when those solved problems result in them not losing their job then I really love to help.

Picture this scenario... I am working on the landscaping in my yard on a Saturday morning, and when I come back in the house I find I have three missed calls from a client... on a Saturday... I know there is a problem. This particular client managed 370 properties in NJ, PA, DE & NY. I am assuming it's a typical "Hey; I just received a call that we had a catch basin collapse, can you send someone to barricade it?" It wasn't- it was far more urgent!

Apparently, outside the Corporate Headquarters (Right next to where the CEO lands his helicopter) the in-house maintenance crew was trying to help the facilities department and created a situation. The CEO requested "Reserved" parking stalls striped outside his office for himself and visiting VIP's. The in-house maintenance crew did the best job they could by using paper stencils purchased from Home Depot. Well... on a windy day with stencils that are intended for a one time use you can probably imagine what the finished product looked like when it was complete.

My Client told me he needed to have them fixed before Monday because he and his Boss feared they would lose their jobs. When he exclaimed this to me I am embarrased to admit I kind of chuckeld with a "come on man, is the stenciling really that bad?" in which he replied, "I am dead serious- I will most likely LOSE my job Monday if anyone sees this!"