As Labor Day has ended, it is the not so subtle reminder that Summer is over and Fall is almost here.
If you are a Facility / Property Manager in NJ, PA, DE or MD and arrive back to work today; there are less than 60 days left to seal coat your asphalt parking lots and less than 90 days to pave your asphalt parking lots in "acceptable weather" conditions.
Some services such as smaller concrete projects, crack sealing, catch basin repair, and pothole repairs can be completed 12 months a year, weather permitting, they are best completed before Thanksgiving. On average in NJ, December only offers 7-10 days of optimal weather to complete asphalt & concrete work.
Services best performed before October 31st:
PAVEMENT SEAL COATING:
Pavement sealer will help protect your asphalt against gas, oil, grease, oxidation and deicing chemicals before winter and is best performed before 10/15/17. When timed properly- asphalt seal coating will extend the life of your asphalt up to 20 years.
Average Cost: $0.17 - $0.25 per square foot
Services best performed before November 30th:
CRACK SEALING:
Hot rubberized crack sealing will seal cracks and prevent small cracks from becoming potholes and large alligatored cracked areas before winter. This is the best money spent as $0.60 - $1.00 per lineal foot spent in the FALL will save $4.00 - $6.00 per square foot as early as the following SPRING.
Crack Sealing is your best money ($$$) spent!
Average Cost: $0.60 - $1.00 per lineal foot
ASPHALT PAVING:
We provide full service paving services from milling, drainage correction, overlays and overlays reinfoced with geotextile paving fabric.
Average Cost: $1.30 - $2.00 square foot
ASPHALT REPAIRS:
Remediate potholes and large alligator cracked areas before they expand in size and the water penetrates the sub-grade and worsens the issue. We can handle projects from a single pothole to large-scale mill and patch and everything in between. We provide emergency asphalt repairs 12 months a year!
Average Cost: $4.00 - $6.00 square foot
CONCRETE REPAIRS: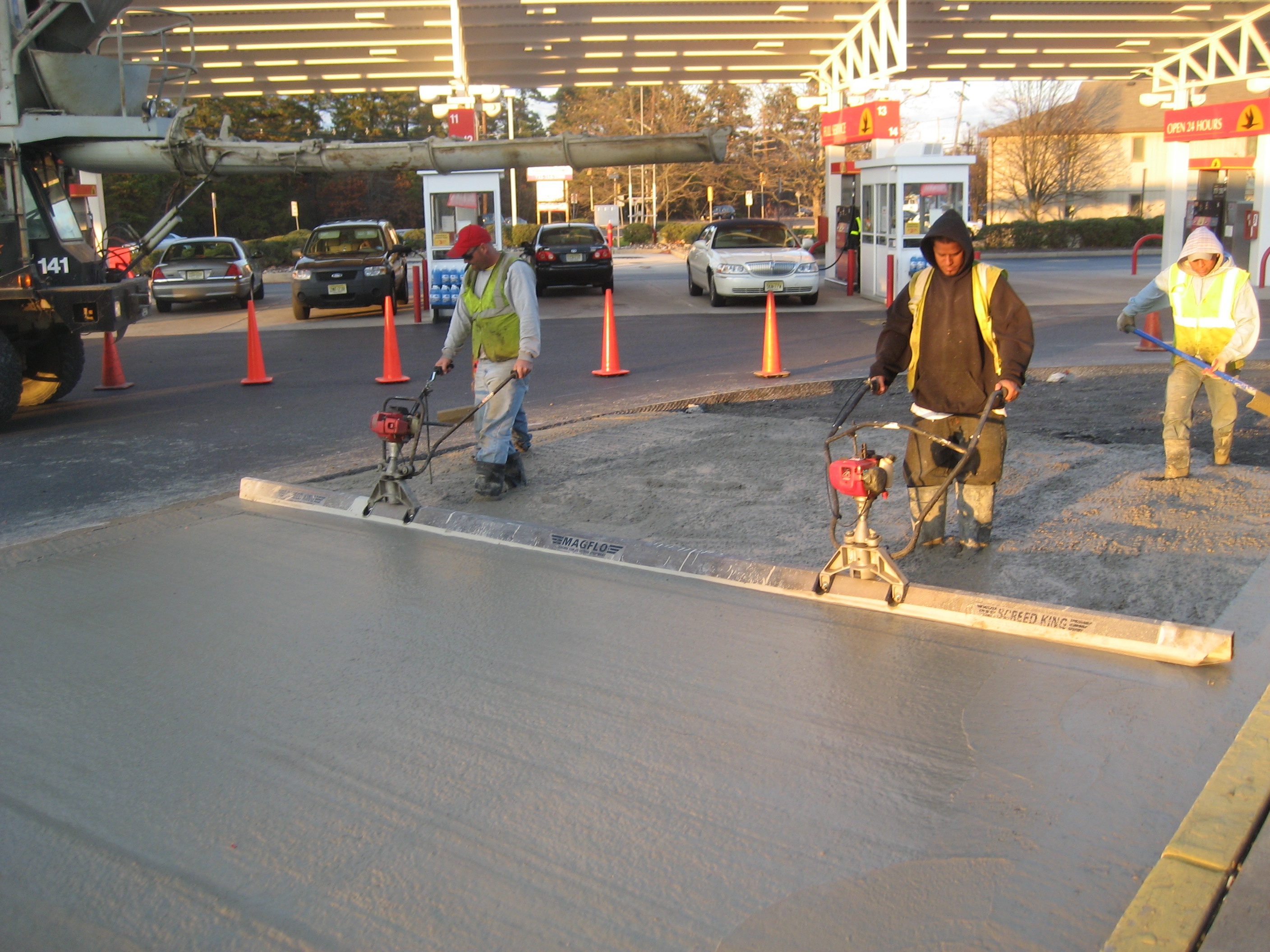 Remediate tripping hazards before winter in sidewalks, ADA ramps, curbs, dumpster pads and other heavily pedestrian trafficked surfaces to mitigate trip and fall law suits. We provide emergency concrete repairs 12 months a year!
Average Cost: $8.00 - $16.00 square foot
The key to understanding "what" has to be done to your parking lot before Winter is by receiving a parking lot evaluation to identify life safety issues and other trouble spots.
Satellite photos show the mark locations of proposed work
The site evaluation is complete with an itemized listing of all needed repairs
Site evaluations will also include pictures to correspond with the site map and itemization page.

The Farmers Almanac is predicting a brutal Winter this year.
"I know, they said the same thing last winter and we didn't get any significant snow..."
I hear ya, but the law of averages says we have another 2013-2014 Winter due and payable and this may be the year Mother Nature writes the check!
If we do get another bad Winter this year- we provide the following services 12 months a year
Concrete Repair
Pothole Repair
Catch Basin Repairs
Snow Plowing & Ice Control
Line Striping
Sinkhole Repairs
Pavement Evaluations
24 Hour / 7 Day Emergency Service
INFRARED ASPHALT RESTORATION:
We provide infrared asphalt repairs 12 months a year and can perform permanent repairs in colder temperatures when pothole patching is typically done with cold patch.
To speak with me about your remaining 2017 asphalt & concrete projects along with your 2018 budget please call: 1-877-349-2774 or steve@fixasphalt.com
Fastest project turn around in our market for Central & Southern NJ.
Technology Driven- we help you understand everything from the services you are buying, why you need them, their life expectancy and how to significantly extend the life of your most expensive capital assets (Parking Lots & Sidewalks)
Transparent- resource for Property / Facility Managers to learn more about their asphalt, concrete and today's technology that affects your budget.: www.fixasphalt.com/blog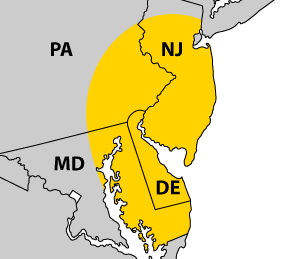 If you are located in the area highlighted in yellow above please feel free to click the button below for a FREE ESTIMATE