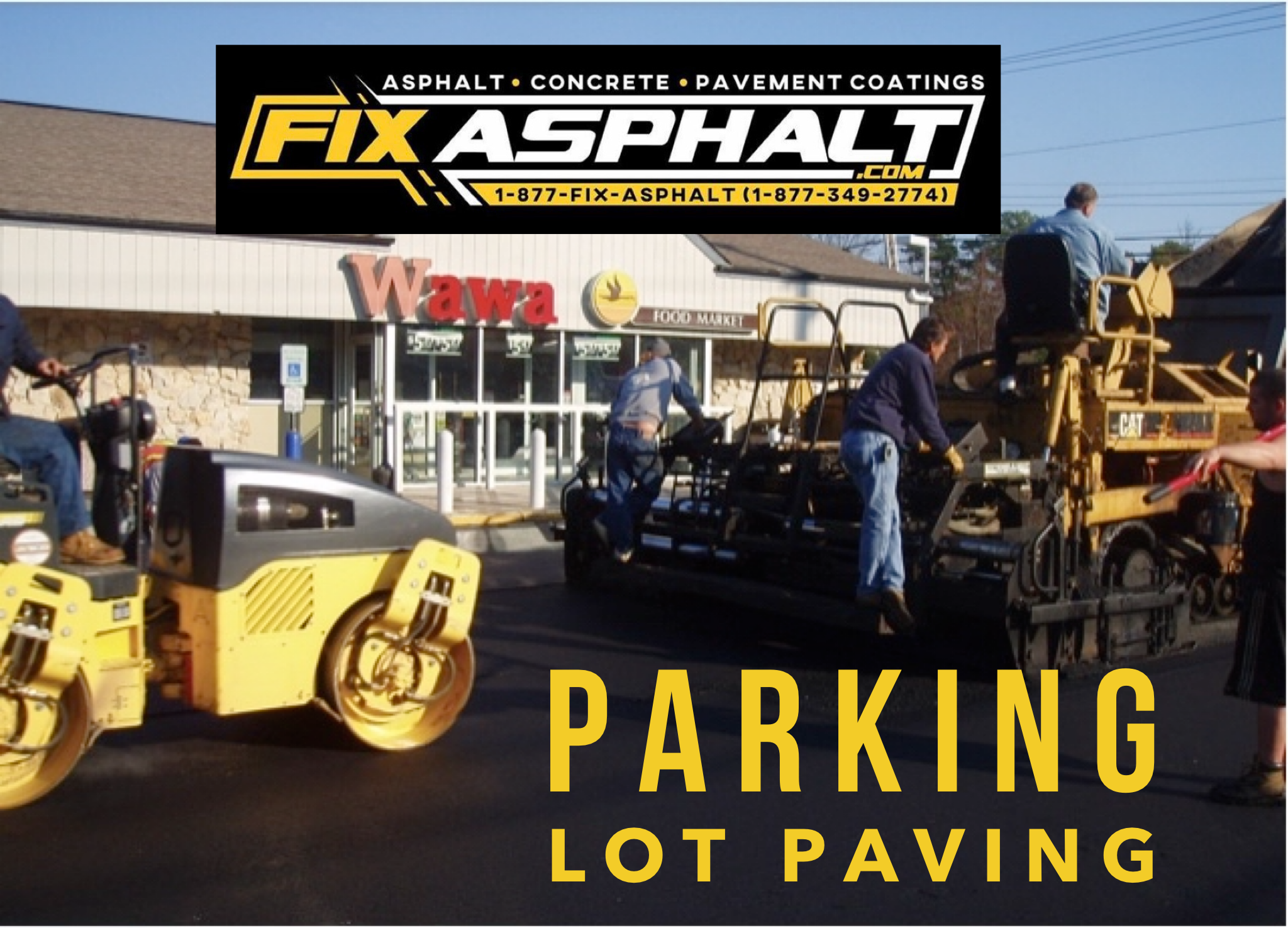 We are a NJ based asphalt paving and seal coating company. We specialize in asphalt paving, asphalt sealcoating, asphalt repairs, catch basin repairs and pavement marking.
What 877-FIX-ASPHALT offers that our competitors dont:
Same Day Quotes Delivered By Email
Emergency Service Available For Potholes, Catch Basins & Tripping Hazards
We Can Help You Stretch Your Budget Dollars ($$$) For Maximum Value
Our company is strictly a commercial paving contractor, not a driveway company. Our crews are trained how to get in / out of your projects will minimizing impact on your tenants business.
We also offer paving services after 5 PM and on weekends to fit your schedule.
If you currently have a quote from a paving contractor- call us today and in less than 15 minutes we will be able to show you what is missing from their quote which could cost you tens of thousands of dollars or more!
We listen to your expectations and then design an engineered scope of work to meet your specific budget- not a "one size fits all" approach.
What is Asphalt Paving?
If your parking lot is past the point of no return and is experiencing severe cracking, alligator cracking, rutting, heaving, pot holes or areas of standing water, it is time to invest in an asphalt overlay.
An asphalt overlay usually installs a 2" compacted mat of asphalt with either 3/8" stone or 1/4" stone. Resurfacing of the asphalt varies on the parking lot surface and the base conditions.
The installation of a new parking lot or repaving an existing parking lot is a large investment in time and money.
There are many factors to take into consideration: What is my parking lot down time? Am I getting the most for my budget dollars? Did I choose the right contractor? Did the contractor provide the proper scope of work? Does the contractor have the proper experience to handle my type of project (shopping center, office building, hospitality, multi family)?
All of these can feel overwhelming, we at FIXASPHALT.COM have been serving "who's who" of the largest fortune 500 companies and property management firms in New Jersey for over 25 years. We understand the plight of the property owner and manager. As a third party management company we understand your job to your client portfolio. We understand how this can be a stressful process. We also understand how to fix that for you!
We are a technology-based company. From start to finish, you will see the Fixasphalt.com difference. OUR PAVEMENT EVALUATIONS ARE SECOND TO NONE!
We provide a transparent non-biased 12-18 page report of the current condition of your asphalt parking lot with supporting pictures, budgetary numbers and a current condition report. We also provide a report that outlines potential uncharges for "unseen conditions" (A way that most contractors low ball a job on the front end and make the profit not the back end where they can give you an inflated change order.)
We tell you on the "front end" of any potential trap doors we see and what the estimate cost will be if we uncover them. Of course any additional work is supported with both pictures and video documentation to corroborate to your client if you are a third party management company.
In addition, we also provide an asphalt / concrete coring service to inspect the sub grade prior to submitting a quote to minimize the chance of change orders.
All quotes are emailed, not faxed or snail-mailed. All employees have iPhones and iPads to communicate directly with the home office. All trucks are equipped with live tracking, so we know exactly when they arrive at your property. You will receive text and email notification when our trucks are en route to and from your jobs. You will receive progress pictures and videos throughout the entire process of your project with our custom built app that communicates between the crew, field, operations, sales, estimating and client.
We use NJDOT approved asphalt. Did you know some contractors can purchase a cheaper "driveway mix" for your commercial parking lot paving project? There are no shortcuts on the way to perfection. We are not always the cheapest proposal, but we guarantee you will get the most for your money when comparing quotes; apples to apples. When you look at the "value" of what we provide dollar for dollar it will actually in most cases be the lowest price when all factors are considered! Our job is to take the stress out of choosing the right asphalt pavement contractor for your projects and give you the absolute best asphalt installation in the industry.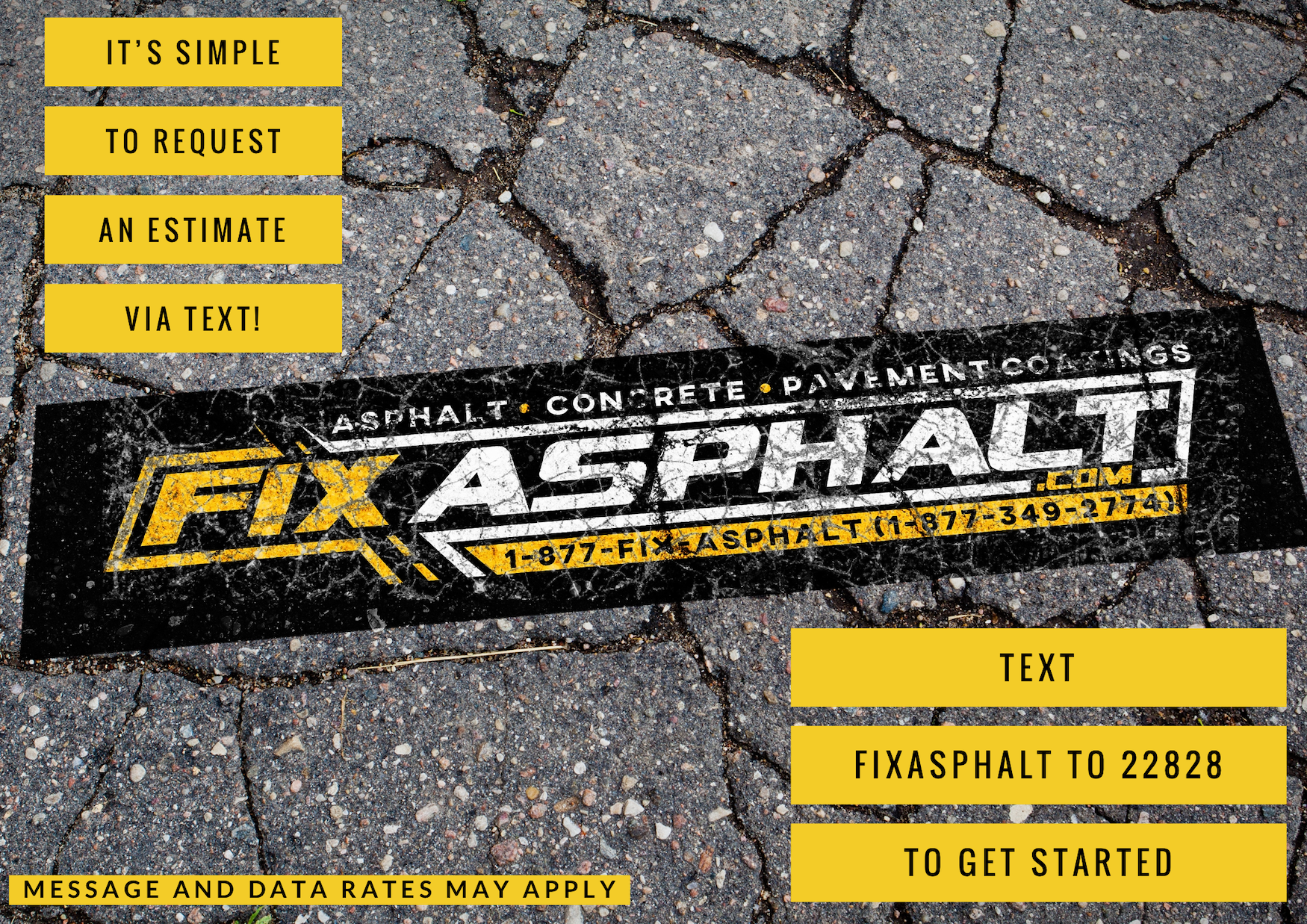 **It is important to note asphalt sealcoating and asphalt paving can be completed on both driveways or parking lots**
About Us
Our firm is comprised of experts to help you properly diagnose issues with your parking lot along with making reccomendations which meet your budget while ensuring your receive an engineered scope of work for maximum service life.
From inital engineering services to determine the extent of the asphalt damage to painting the last parking stall after asphalt paving, we are your one-stop-shop for all your commecial asphalt and concrete needs to extend the life of your parking lot.
For an immediate quote and/or free estimate please fill out our form below. To speak to a parking lot consultant immidiately to obtain a budgetary quote- please dial: 1-877-349-2774.