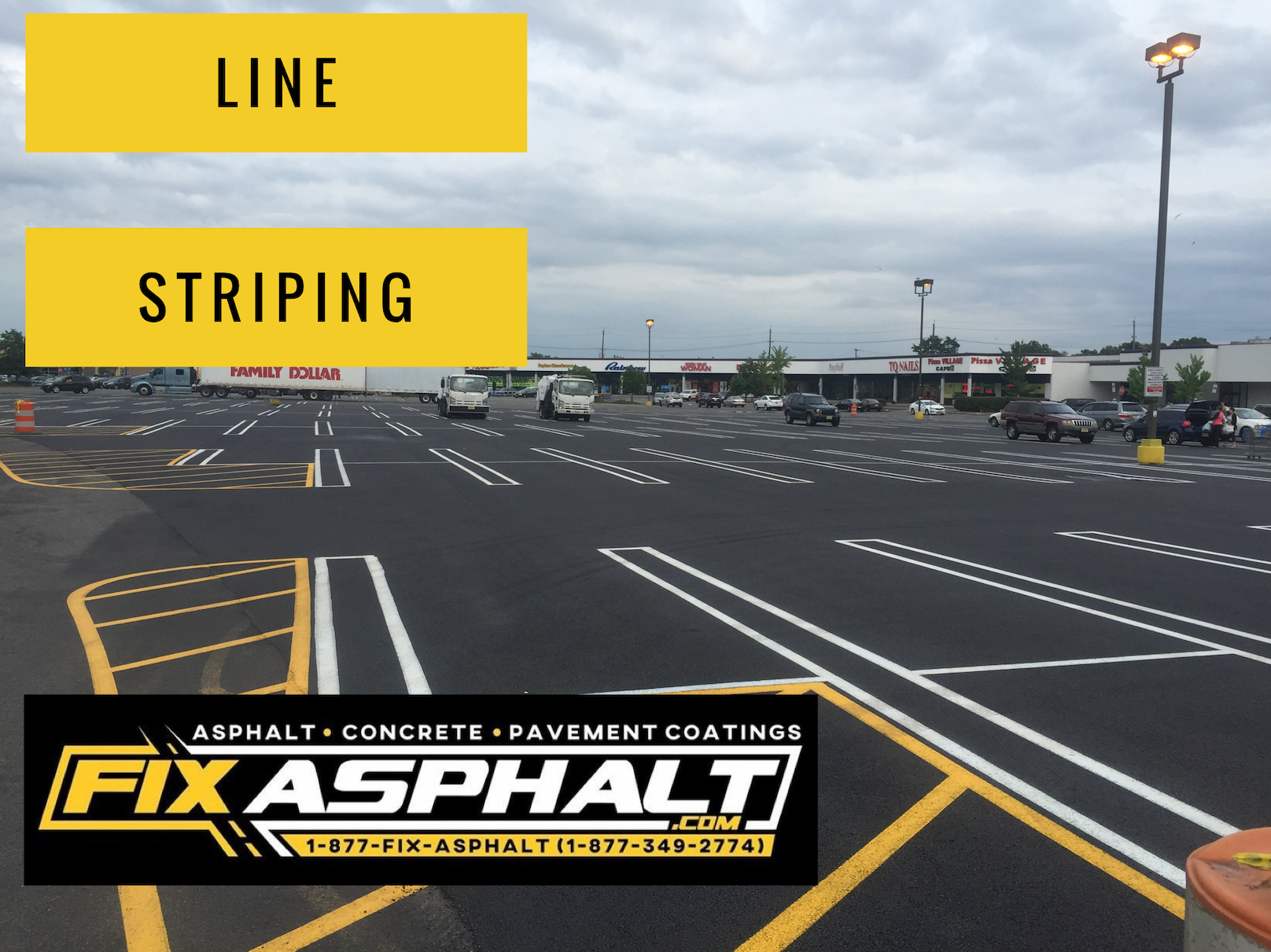 The average cost to line stripe a parking lot depends on the quantity of pavement markings and whether the parking lot is being re-striped or a brand new layout.
Below you will find our standard price chart for line striping in NJ. While every parking lot is different, it is important to note that most contractors will have a minimum charge of $500.00 to come out and stripe your parking lot.
Did you know that a striped parking lot adds curb-appeal to your property. This influences your customers and clients' perception on your business or property. A property with excellent curb appeal is perceived as being cleaner, safer and more dependable.
As a top NJ parking lot paving company, we strive to give the most detailed estimates available.
FOR A FREE ESTIMATE CLICK HERE
Line Stripe (And Other Parking Lot) Prices
| | |
| --- | --- |
| Parking Stall (Single Line) | $4-$5 |
| Parking Stall (Double Line With Hairpin Half Circle or cap) | $6.50-$8 |
| Handicap Stall (Symbol With Blue Box) | $25-$35 |
| Arrow | $10-$20 |
| 4" Line Per Lineal Foot (White, Blue and Yellow for handicap cross hatching, fire lane line, no parking zones, loading zones, bull noses etc.) | $0.20-$0.40 |
| Stop Bar | $20-$30 |
| Yellow / Red Curb Per Lineal Foot (Top & Side) | $0.75-$1 |
| Stencliling- Per Letter- 24" High (No Parking, Fire Zone, Loading Zone, Stop) | $2-$4 |
| Numbers & Parking Stall Stenciling- 12" (Digits, Reserved, Resident, Doctor) | $1.75-$3.50 |
| Crosswalks (White & Handicap Blue) | $35-$75 |
When line striping projects are for larger properties, the costs below are average for the Mid-Atlantic Market for re-stripes.
For new layout, the costs below increase by 20-50% to cover additional labor and the second coat of paint.