New Jersey Parking Lot Repairs
FixAsphalt.com Is The Leader In New Jersey Asphalt Repair Services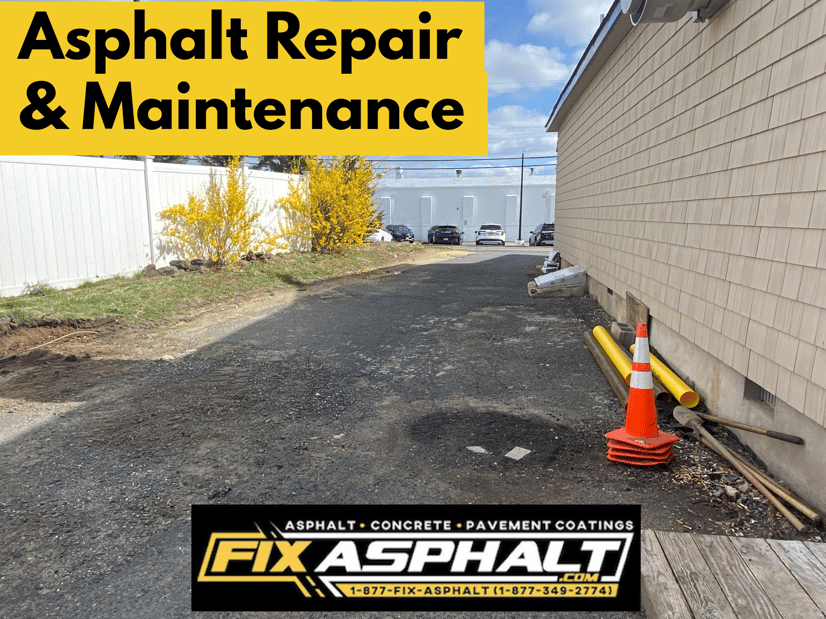 Is Your Parking Lot In Need Of Repair?
FixAsphalt.com is a New Jersey based company that specializes in asphalt paving, parking lot repairs, and asphalt maintenance.
We've been in the business of asphalt paving and asphalt pavement maintenance services for over 25 years. We have experienced teams, knowledgeable staff, and committed employees all here to give our customers the best experience in regards to their pavement maintenance services.
FixAsphalt.com provides high-quality workmanship at a competitive price. Whether it's asphalt repairs, pothole repairs, asphalt sealcoating or new asphalt installation, we have experienced teams available to get the job done right.
You'll never have to worry about a pothole ruining your day again when we come out and repair it for you. Plus...we are one of the only asphalt service providers in NJ that offers asphalt repair services all year round! So when that pesky pothole shows up in the middle of February, we will be here to help you. Let us take care of your asphalt maintenance needs so you can focus on more important issues.
In addition, we offer the following parking lot maintenance services: sealcoating, crack repair and crack sealing , line striping, concrete repair and maintenance, traffic sign services and others so that your parking lot stays looking great year-round!
At FixAsphalt.com we are committed to making sure that each customer receives high-quality service at affordable rates without sacrificing quality workmanship or attention to detail – no matter what size project they are working on (from repairing potholes in your parking lot to paving your entire parking lot.)
Email Me Today For More Information Or To Schedule A Free Estimate.
You Won't Regret It!