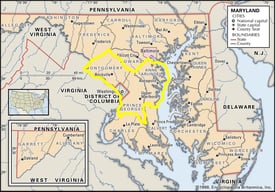 Maryland Coal Tar Pavement Sealer Ban
Takes Effect January 1, 2016
Effective January 1, 2016 the sale, application and use of asphalt pavement sealers which contain coal tar are banned for use in Anne Arundel County & Prince Georges County Maryland. A similar ban took effect for Washington D.C. in 2009 and Montgomery County Maryland in 2012.
There has been an ongoing controverty surrounding the use of pavement sealers containing refined coal tar (RT-12) which surrounds the amount of P.A.H.'s, (Polycyclic Aromatic Hydrocarbon) and their storm water runoff.
Great, Now What...Does This Mean More Frequent Asphalt Milling & Paving?
Asphalt Seal Coating, as part of a Preventative Maintenance Program, is recognized as the most benefical application to double or tripple the life of your asphalt parking lot. Without parking lot sealcoating, pavement life would be decreased from 20 to 10 years. In addition, more expensive asphalt milling and asphalt paving would be required. This would require the use more natural resources (sand and stone) and require the use of more greehouse gasses. This ranging from the equipment used to mill up the old asphalt to the hauling and manufacturing of the new asphalt.
Good News- There Is A Coal Tar Alternative:
Asphalt Emulsion Pavement Sealers are a Coal Tar Alternative and contain minimal to zero P.A.H.'s. Asphalt Emulsion Pavement Sealers will still allow you to implement a Preventative Maintenance Plan for your asphalt parking lot, so to prevent costly milling and paving.
"I have used Asphalt Emulsion Pavement Sealer In The Past And It Did Not Last As Long As Coal Tar Emulsion..."
Asphalt Emulsion Pavement Sealers require a more specialized application to give the same performance as coal tar, along with a professional seal coating company. Please see our blog post: How To Guarantee Your Sealcoating Jobs Will Last
Resources For Maryland Property Managers:
The following companies listed below manufacture and distribute Asphalt Emulsion Pavement Sealers in the Maryland Market. If a contractor specifies they are using one of these manufacturers' Asphalt Emulsion Sealers you should contact the manufacturer directly to verify this claim and to keep your asphalt parking lot in complaince with the ban.
Click on the product name in RED to be directed to the manufacturers product website
Gem Seal Products (Guardian Asphalt Emulsion)
10300 Pulaski Highway
White Marsh, MD 21162 Phone: 1-(410) 574-7882
Sealer Express- Henry Products (Dura Seal Asphalt Emulsion)
4045 Churchville Road
Chruchville, MD 21028 Phone: 1-(410) 914-5910
Seal Master Of Delmarva- (Master Seal Asphalt Emulsion)
10817 Williamson Lane
Cockeysville, MD 21030 Phone: 1-(410) 527-2801
Neyra Industries- (Pave Shield Asphalt Emulsion)
27 Industrial Drive
Trenton, NJ 08619 Phone: 1-(609)-586-4200
To request your FREE Whitepaper "A Maryland Property Managers Guide To Complying With The 2016 Coal Tar Ban"
To Learn More About The Coal Tar Controvery Please See Below:
www.coaltarfreeamerica.blogspot.com
http://www.chesapeakebay.net/blog/post/washington_d.c._bans_use_of_coal_tar_pavement_products_containing_toxic_pah
http://www.bayjournal.com/article/prince_georges_county_makes_3_dc_area_bans_on_coal_tar_sealants
http://coaltarfreeamerica.blogspot.com/2015/11/anne-arundel-md-coal-tar-sealer-ban.html