WINTER SNOW & ICE SERVICES
Local Snow Plowing Company
Do you need a professional snow plow contractor in South Jersey? We have the equipment necessary for your snow plowing and shoveling needs. We provide snow plowing, salting, and shoveling services to the following areas: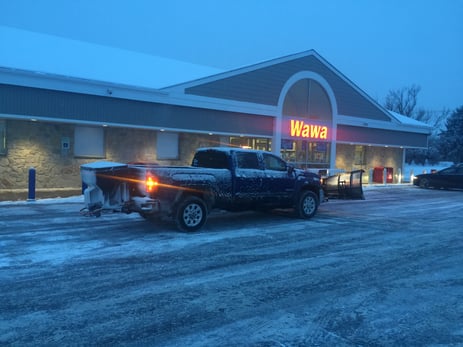 Gloucester County NJ, Salem County, NJ, Camden County-NJ- West Deptford, Woodbury, Deptford, Woodbury Heights, Wenonah, National Park, Mantua, Sewell, Washington Twp, Paulsboro, Gibbstown, Mickelton, Swedesboro, Wolwich Township, Logan Township, Thorofare, Pedricktown, Penns Grove, Pennsville, Carneys Point, East Greenwich, Mullica Hill, Pitman, Westville, Clarksboro, Mount Royal, Bellmawr, Collingswood, Brooklawn, Mt Ephraim, Barrington, Voorhees, Cherry Hill, Evesham, Audubon, Collingswood, Haddonfield, Haddon Heights, Haddon Twp, Camden, Pennsauken.
WE SERVICE THE ENTIRE I-295 CORRIDOR FROM CARNEYS POINT TO CHERRY HILL
Your business can't afford to shut down because of snow or ice. So we are always looking ahead. We map and flag possible hazards before the season starts and create a removal plan tailored to your site. During the winter, we monitor storms, and our crews and equipment are on call 24/7 to manage whatever comes your way before the first flake hits the ground.
Snow & Ice Services:
EMERGENCY SERVICE AVAILABLE

24/7 preparedness in wintry weather
Pre-season and pre-storm planning
Curb-to-curb clearing of your property
Dependable estimates and pricing
Post-storm reporting
As a leader in snow risk management, our team of experienced snow contractors are on call 24/7 during any snowstorm and are quick to act on the winter weather. From snow shoveling sidewalks to clearing out entire parking lots, our services can benefit any business affected by a winter storm.
LIABILITY MITIGATION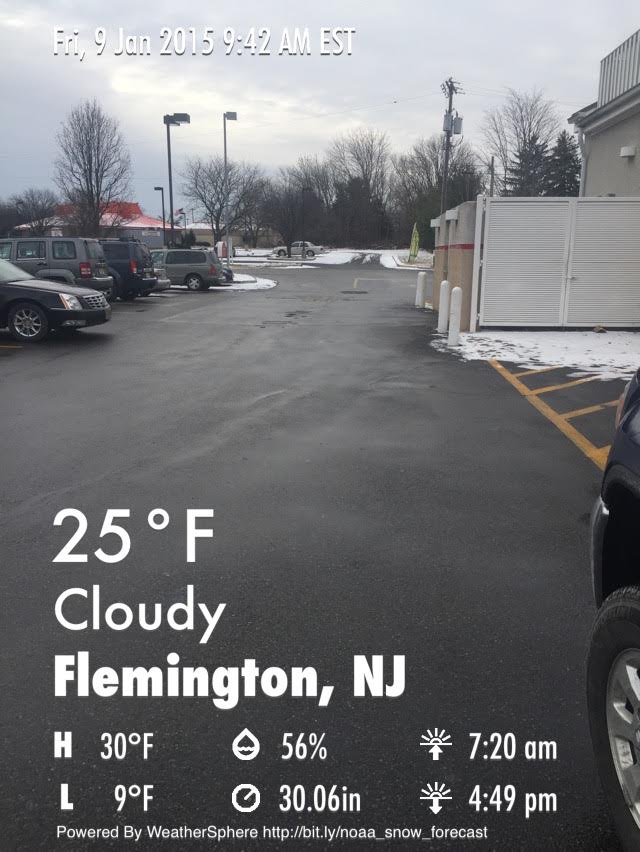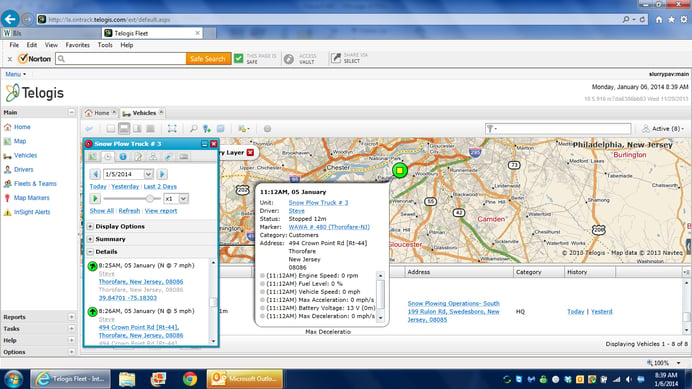 Our custom desinged iPhone App, Vehicle & Equipment GPS Tracking Systems and Weather Documentation Software keeps accurate records of plowing service and salt application times, protecting you from frivilous slip and fall claims.
Snow plowing and ice control services is as much about liability mitigation that it is about the actual work being performed.
Can your current snow plow vendor prove in a Court of law through admissable evidence the time they entered & exited your property, how long they were on site, the exact path of travel the snow plow truck covered, if the salter was turned on / off, the current weather conditions at time of service and pictures of the work performed?
Snow Plowing
Because most property owners and managers look at snow plowing as an occasional nuisance and not a daily maintenance issue, little time, if any, is allocated to finding the best way to manage ice and snow removal. That's what we do! Our fleet of snow plow trucks, loaders, and sidewalk crews, our company services strictly commercial accounts. We constantly monitor and track incoming storm events 48 hours out, alerting and preparing our team of snow fighters in advance so your property and parking lots will be clear and safe for your tenants and those that visit your site.
Sidewalk Cleaning
Keeping walkways and steps clear from ice and snow insures safe passage for both employees and visitors. We work 24/7 during snow storms to keep your sidewalks clear and safe, scheduling return visits when storm systems stagnate and continually dump snow and freezing rain.
Our team of snow fighters has the manpower and tools for cleaning snow from sidewalks. Equipped with snow blowers, our crews get the job done in an efficient and timely manner.
We offer a full range of deicing materials and services applicable to your properties' needs to keep those walkways and steps safe and accessible for the duration of the storm and beyond.
Ice Control
Our large salt spreader trucks make sure the only thing your sites are covered with is great service, not ice!
If traditional rock salt is not an option due to possible grass, concrete and asphalt damage, ask about our Magic Salt alternative which is safe for sidewalks, parking lots, grass and is pet friendly as well.
WE OFFER SNOW & ICE CONTROL SERVICES TO THE FOLLOWING PROPERTY TYPES:
Apartments
Parking Lots
Strip Malls
Industrial Parks
Retail
Convenience Stores
Trucking Facilites
Self Storage Facilites
All Commercial Properties
*** We apologize- we do not offer our services for residential homes.
Call today 1-877-349-2774 For a Free Quote