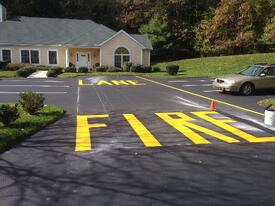 The State Of Delaware has their own unique Fire Lane striping requirements. As most line striping completed in New Jersey, Maryland & Pennsylvania only require Fire Lanes properly demarcated with either 12" – 36" high letters outlining the Fire Lanes, Delaware requires 8' high letters spelling "Fire Lane." For most of Delaware, Fire Lanes can be painted with a 4" wide stroke for each letter. However, the City Of Newark Delaware requires a special Fire Lane layout which consists of 8' high letters that have a 12" stroke. Please see the pictures below for an example of the correct procedure for line striping a Delaware Fire Lane Striping project.
HOW IS A DELAWARE FIRE LANE INSTALLED: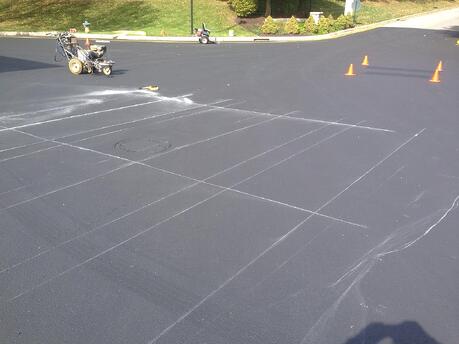 The area is marked out from either a blueprint or aerial photograph or it is relocated after seal coating where a shadow of the prior markings is visible.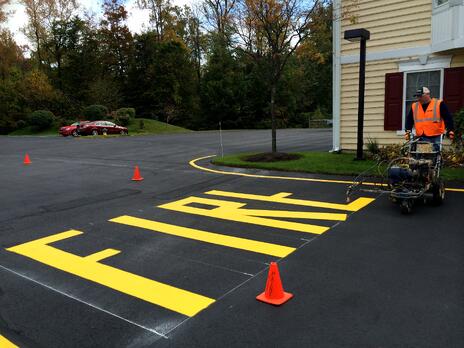 A line striping machine then applies the paint to the asphalt / concrete within the perimeter of the chalk lines for a razor sharp finish.
To see a video of the line striping being completed, click the link below
For your Delaware Fire Lane Striping and any other Delaware Line Striping needs, please visit:
http://www.fixasphalt.com/pavement-maintenance#line_stripping