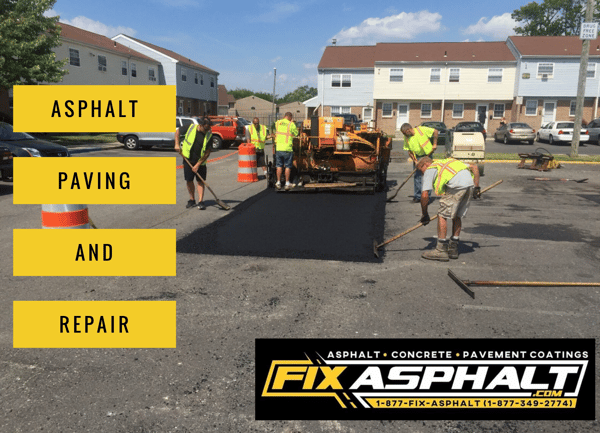 Asphalt Repairs Your Parking Lot May Need This Spring In Somerset County NJ
As the winter months roll on in NJ, it is important to know the spring months are right around the corner. Parking lot maintenance in the early spring can help extend the life of your parking lot.
Our winter hasn't been the coldest on record, but we have had more than enough cold weather with sleet, snow and ice for the freeze thaw cycle to cause cracks and potholes.
Once the weather clears, it will be important for you to perform an asphalt pavement inspection. This inspection will help you prioritize spring maintenance on your asphalt parking lot or concrete catch basins .
If you notice any of the following in your parking lots, please contact us right away 877-349-2774 for a FREE ASPHALT EVALUATION.
POTHOLES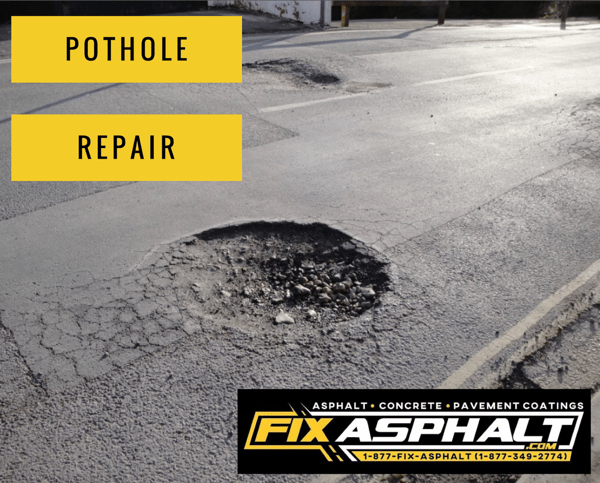 A pothole is a structural failure in a road surface due to water in the underlying soil. This compounded with vehicle traffic causes potholes to develop. Pothole repairs can be completed all year long. DO NOT WAIT TO FIX A POTHOLE IN YOUR PARKING LOT! The longer you wait to fix a pothole, the more expensive it becomes.
CRACK SEALING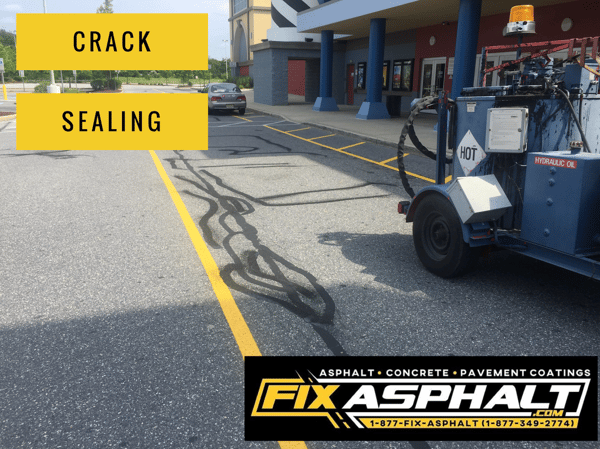 Asphalt cracks in your parking lot develop as the asphalt pavement oxidizes and deteriorates. More than half the cracks in asphalt pavement form into potholes within 3 years if they are not sealed.
The crack sealing/crack filling process uses specialized materials, as well as specialized machines for application. The material is applied to the cracks at over 375 degrees, and it is applied so it can bond to the walls of the crack. The material is rubberized, and it is able to move with the pavement as it expands and contracts, preventing intrusion of water and debris into the crack.
ALLIGATOR CRACKS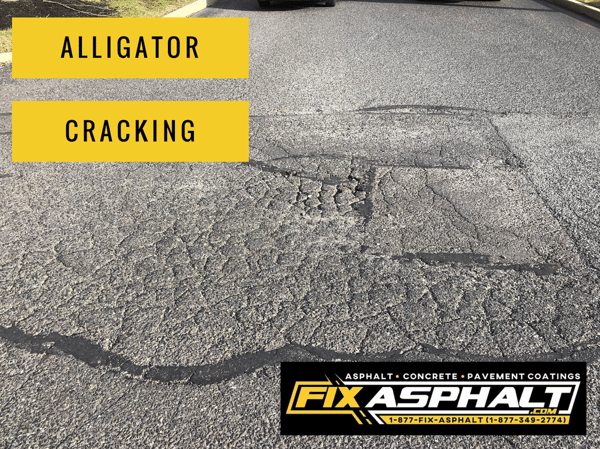 Alligator cracking, or fatigue cracking, is one of the most common ways asphalt pavement can deteriorate. The cracking patterns caused are extremely distinctive and resemble the skin of an alligator. Alligator cracking is considered a very serious parking lot problem, especially if it isn't repaired quickly.
Unfortunately, it is one of the most costly problems to repair — but it is also preventable in most cases. If your parking lot paving job was performed correctly, then your alligator cracking is the result of neglecting small cracks in the pavement surface.
LINE STRIPING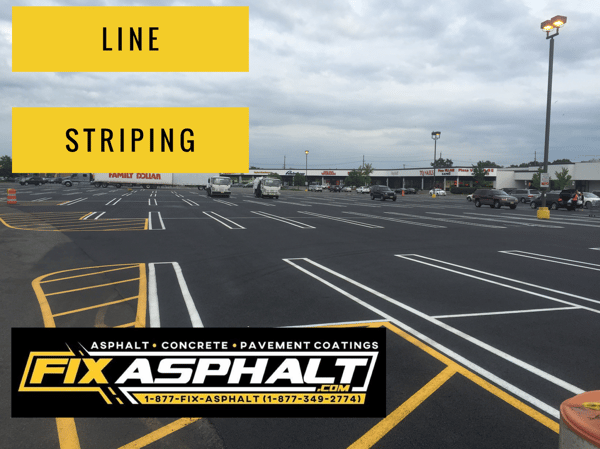 The line striping in your parking lot is one of the first things a potential customer or client sees upon arrival at your business. A clean and straight line striping job improves your curb appeal. Sometimes, during the winter months snow plow damages, as well as ice removing chemicals can cause your lines to fade. If your parking lot is in great condition, a line striping job can give it new life.
CATCH BASIN FAILURE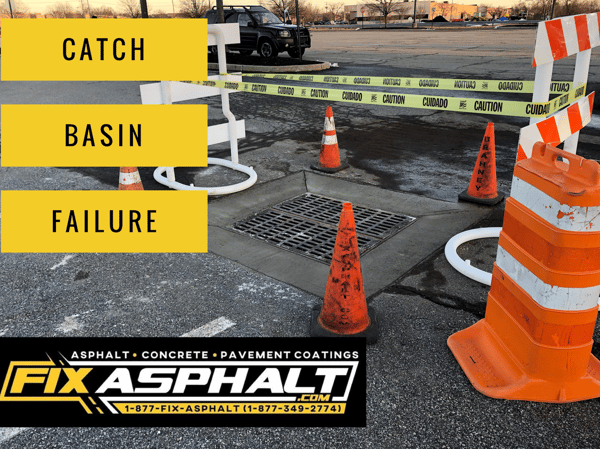 A catch basin, or storm drain, can deteriorate for a variety of reasons. Sometimes, they are installed incorrectly when the asphalt parking lot is first built. Most often, water and freeze thaw are the culprits.
Catch basins work as a drainage system for your parking lot. They are built into an asphalt or concrete parking lot to redirect storm water.
All catch basins will settle or deteriorate over time. As water enters the basin, the joints between the frame and grate casting, blocks or mortar joints becomes weak. The water will eventually disintegrate the mortar. It's very simple.
We also offer a variety of options for all of your asphalt sealcoating and asphalt paving needs. For a FREE CONSULTATION please CLICK HERE or visit www.fixasphalt.com today