---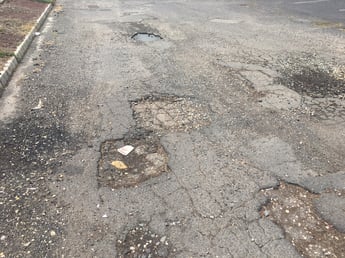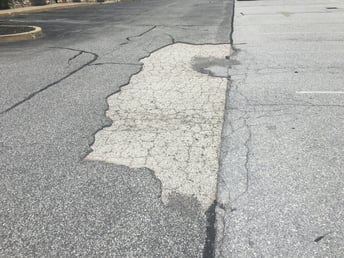 In the pictures above you can see where an asphalt overlay was installed over a parking lot with extensive alligator cracks which have resurfaced back up into the new asphalt
Asphalt Paving Over Cracks
A question I am often asked is: "Can I just pave over the existing parking lot?"
The answer is yes & no...
If the parking lot is older, oxidized, raveled and in poor condition aesthetically than the answer is: YES
If the parking lot is older, has extensive cracking, extensive alligator cracked areas, puddles, potholes, areas of standing water and poor drainage the answer (From an engineering standpoint) is: NO
1. A Parking Lot With Cracks Can't Just Be Paved or Resurfaced
If you pave over a parking lot with alligator cracking or various types of cracks, without taking the proper precautions, the cracks are going to re-appear in 2-3 years.
Without properly preparing the asphalt, in 5-7 years the entire parking lot will be a carbon copy of what was previously paved on.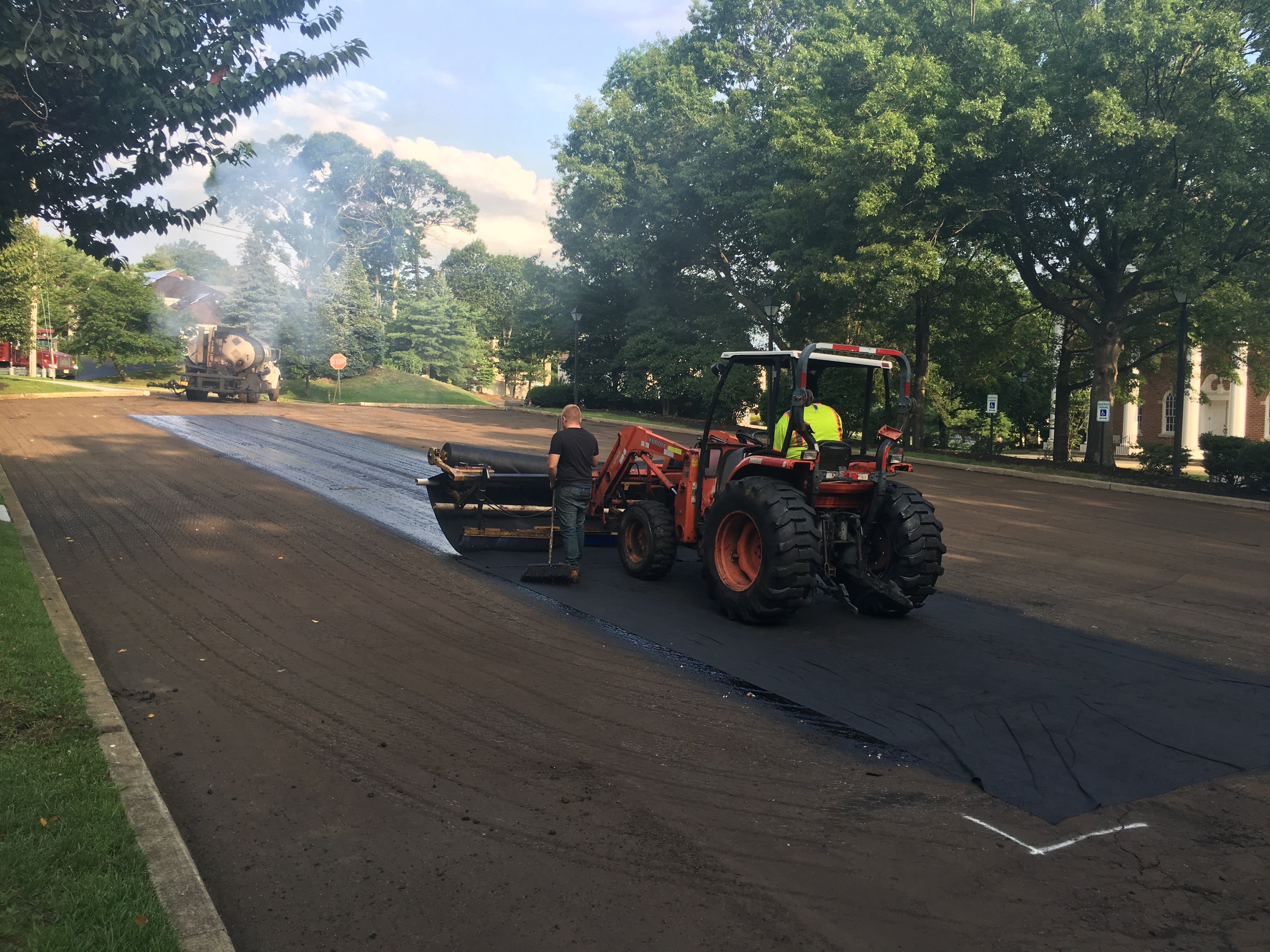 ---
If you have extensive cracking, a simple crack fill application will not be the answer. The only cost-effective and proactive way to do this would be if you installed a geotextile paving fabric over your existing asphalt. This installation would have to be done prior to asphalt paving as-to prevent reflective cracking from coming up through the new asphalt mix overlay.
2. A Parking Lot With Potholes Can't Just Be Paved or Resurfaced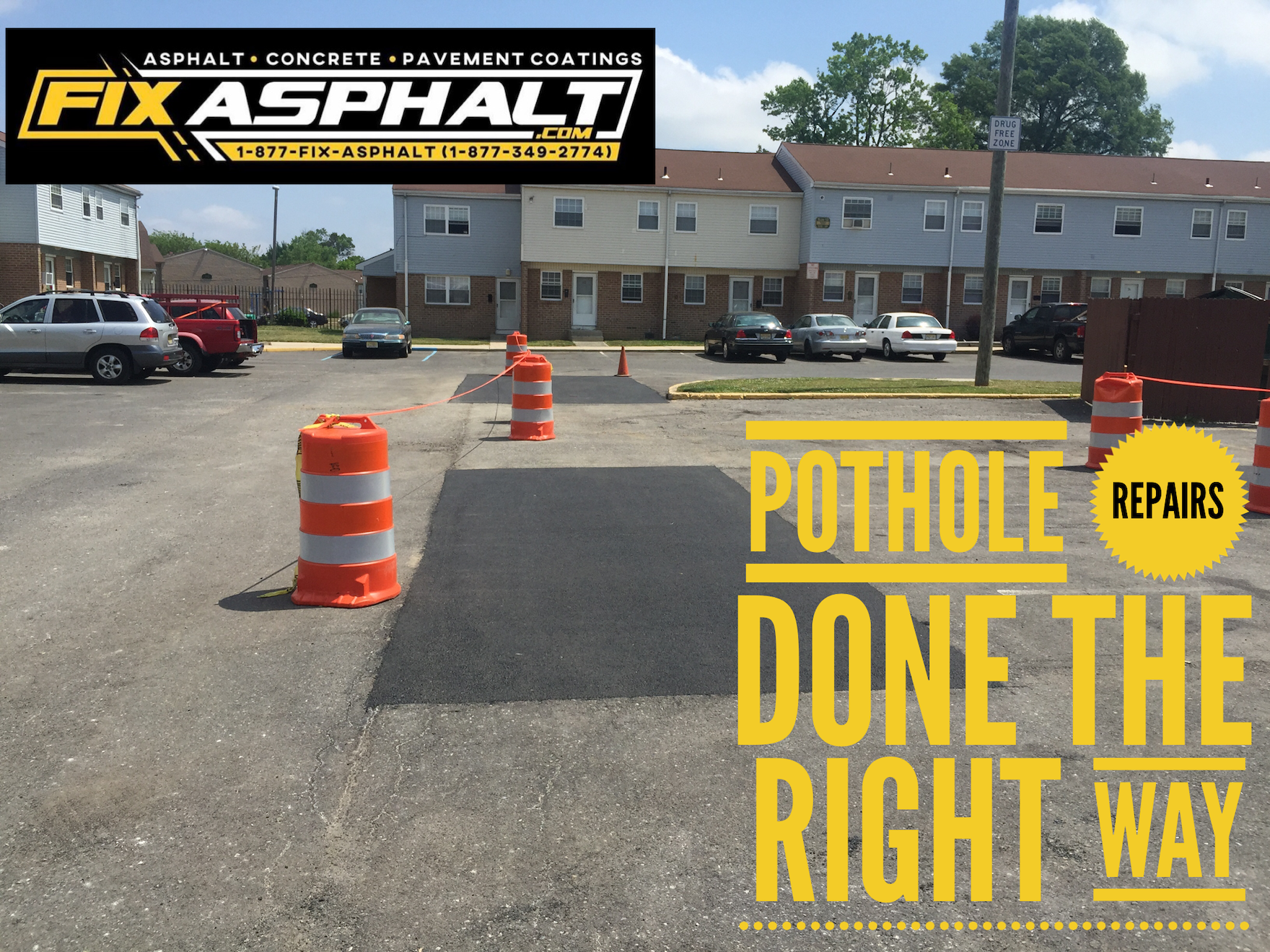 You have to investigate what caused the potholes. Was it extensive cracking which allowed water to seep through to the base and weaken it? Was the asphalt pavement too thin and not able to support the weight of the traffic? Was it the constant winter freeze thaw cycle that deteriorated the weak asphalt?
It could be one of the above, or a little bit of all of them.
Before any asphalt paving project all potholes should be boxed out and removed full depth. Next, the sub- grade should be inspected to check for vertical movement. Finally, the asphalt pothole should be patched with binder asphalt (3/4" stone). This process should be completed prior to installing the asphalt overlay.
3. A Parking Lot With Drainage Issues Can't Be Paved or Resurfaced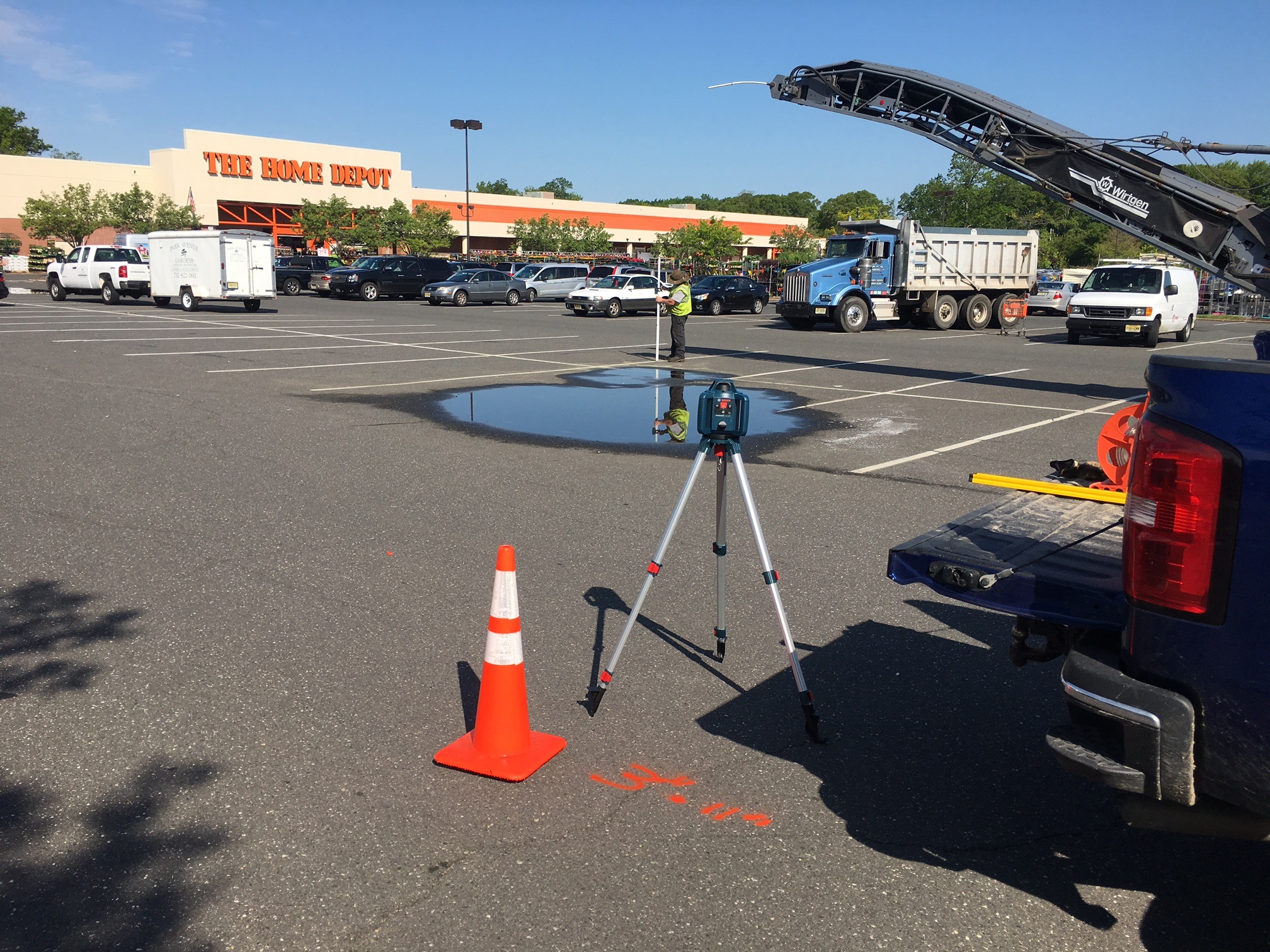 You only have one opportunity to correct drainage issues in a parking lot BEFORE paving. Some contractors will say "If there was a puddle there before we paved there will be a puddle there after we pave!"
The best part about repaving is now, you can finally get rid of the "puddles" your tenant keep reminding you about each month, or the small ice skating rink you have in the winter.
Some ways drainage correction is achieved:
Installing trench drains or small relief drainsCurb cuts to relieve water into permeable surfaces
Milling / Profiling to remove high spots
Installing a drainage swale (Concrete or Asphalt)
CONCLUSION:
If a parking lot that has extensive cracking, potholes and water issues is just "paved over" then you will be dealing with the same issues again in the near future.
Proper Preparation is Key To Any Successful Asphalt Paving Project!
For a Free Consultation Please Visit: http://www.fixasphalt.com/nj-free-consultation-offer