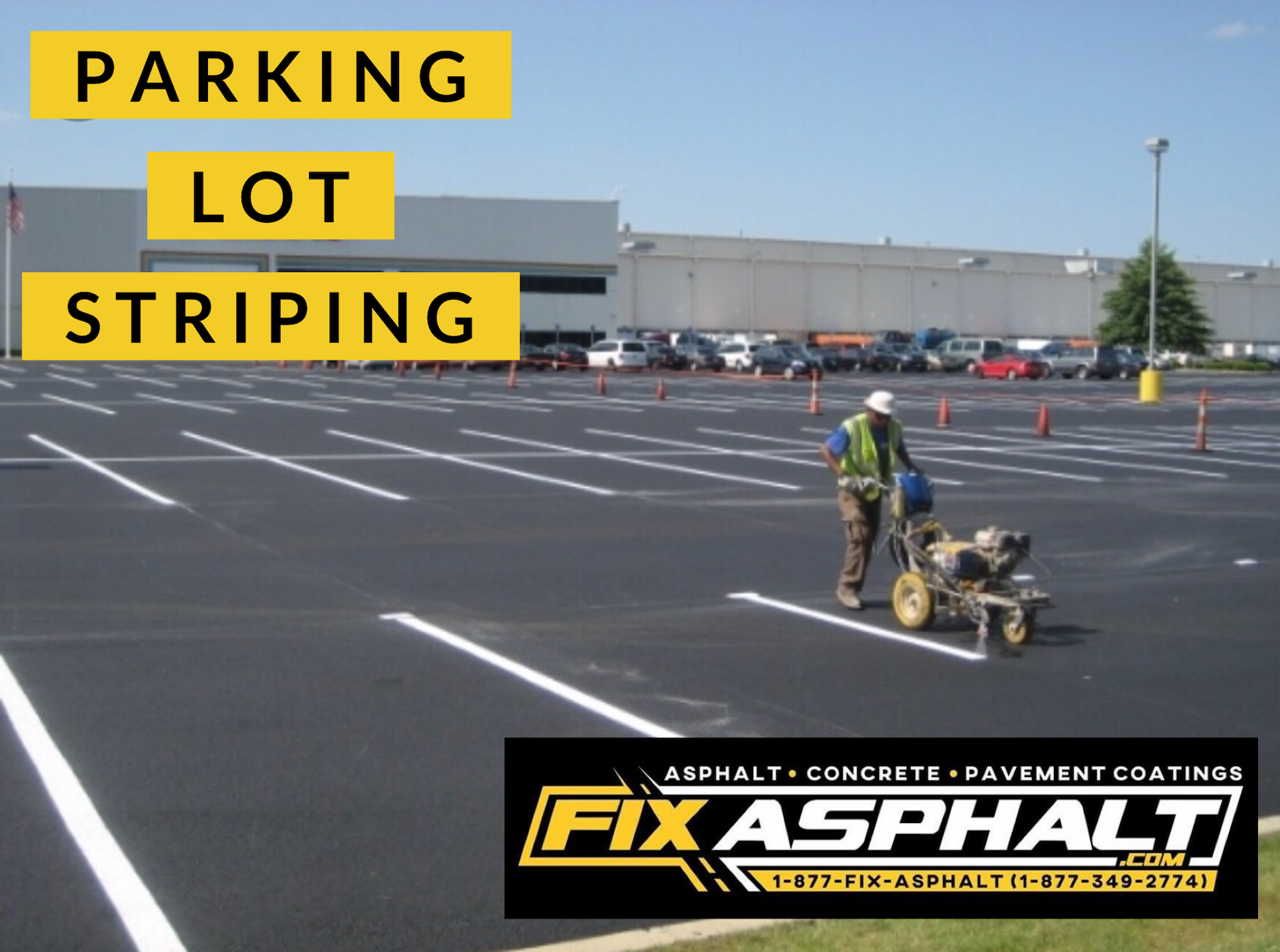 Asphalt Line Striping Cost
NJ Asphalt Line Striping Cost in Somerset County NJ
The cost to stripe a parking lot or shopping center depends on the number of parking lot lines, fire lanes, and stop bars on the property.
There is also a difference in price based on whether the existing lines, parking stalls and pavement markings are being re-striped or if it is brand new layout after a parking lot has been paved or sealcoated.
Most professional parking lot striping companies have a minimum charge, with the overall cost ranging between $350.00-$500.00. The reason for the minimum mobilization is to cover fuel, labor, paint, equipment costs and overhead.
The line painting in your parking lot, and area between your parking spaces is the first things customers notice. Especially in the era of SUV's. A clean and striped parking lot truly makes a first impression.
We offer a full-service line striping & traffic sign crew to handle any size project you may require to be completed. We provide the following services:
Line Striping- We install Latex Traffic Paint, Acetone Based Traffic Paint, Thermoplastic (Hot & Cold Applications)
Handicap Striping & A.D.A. Upgrades
Traffic Signs Installation- We install standard and custom traffic signs
Concrete Car Stop Installation
Fire Lane striping and local code compliance
Yellow Curbing
Specialized Corporate Logos and Branding